So, it's nearly 1st September which means it will soon be time for this year's LSNED.
An on-line course designed to have us learning at least one thing every day of September.
I took part last year by blogging my learnings and I also started a mini-album. Note the word 'started'? A year later and it's still unfinished!!! This year I'm going to stick to blogging. I may do a DLO afterwards to note all my learnings, but that's another month away.
So, who else is up for a spate of learning with me? Head on over to find out more and hopefully enroll too. The great thing about enrolling, is that you pay the first year and get it free after that. How amazing is Shimelle to do that for us all?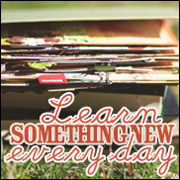 Love, Sarah C xx