Hurry up Tuesday and my Mr Tesco delivery. I've run out of some of my basics and about to run out of others with no hope of popping to a shop to grab anything before my delivery arrives. After eating my last part-bake baguette for lunch, I had no bread in the flat. Not even a crumb. And I was fancying something nice and slightly sweet too. Doesn't help that I'm full of cold and wanting scrummies all the time.
What a dilemma. What do I do?
Then I remembered that I had had Mum get me some bread flour and yeast, so into the kitchen I go.
Followed the recipe on the yeast box. All the while thinking to myself "how can I go wrong if I follow it to the letter? After mixing and kneading, I had some really smooth and shiny dough. One day I'll learn to take photos as I bake. Knowing that I wanted something slightly sweet too, I divided the dough.
Half was made into 8 rolls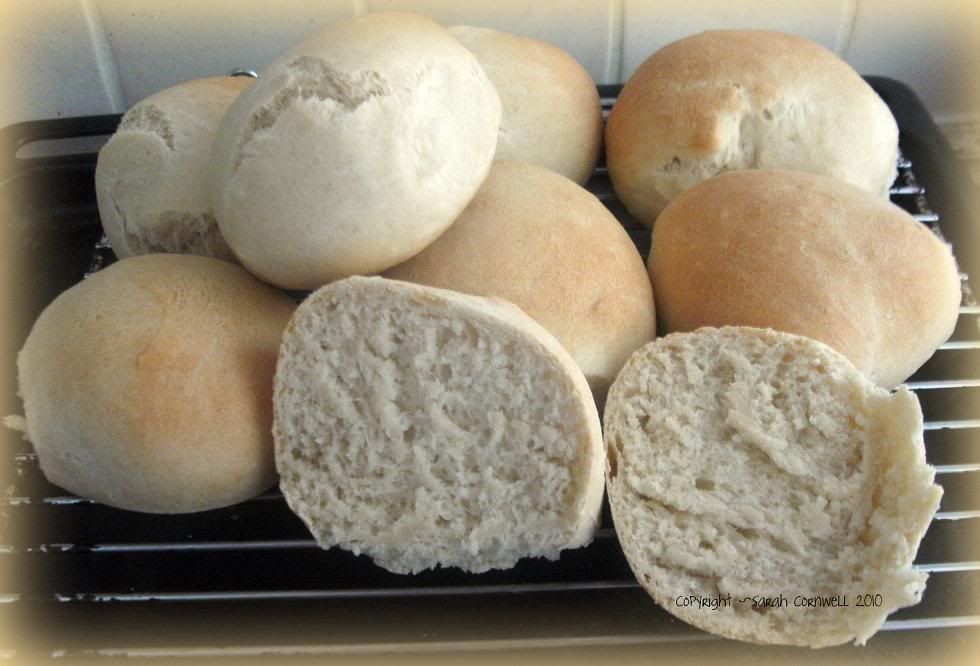 The other half, I added sultanas and made a loaf
(yes it's meant to be that brown on top,
I love the added flavour that gives)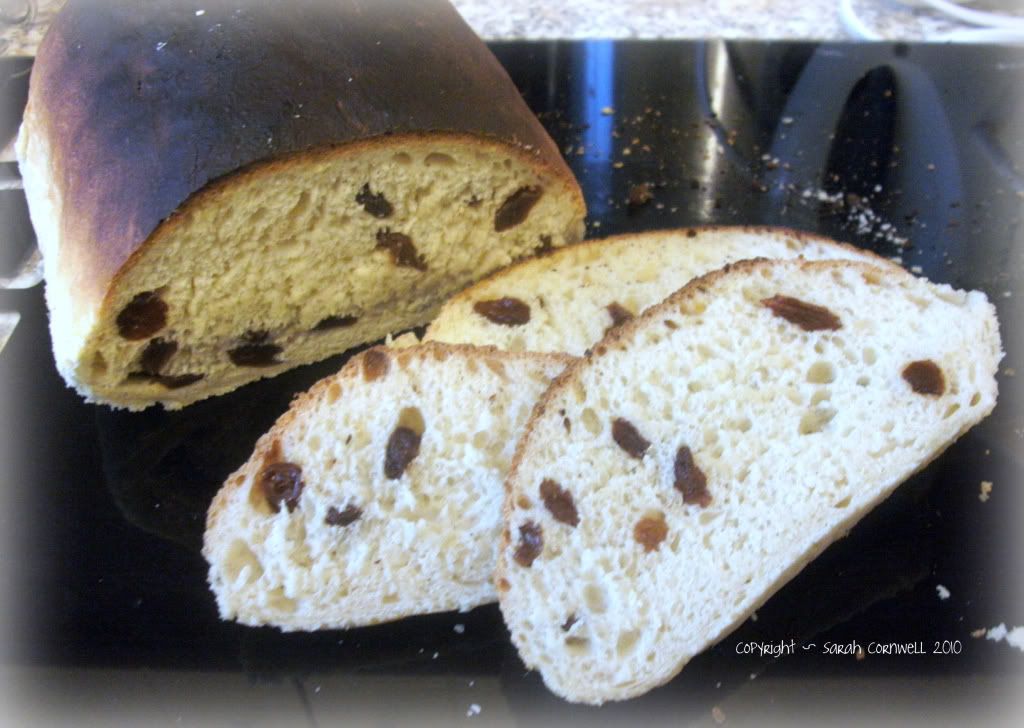 Both taste gorgeous. If you hurry over there may be some left.
Love, Sarah C xx