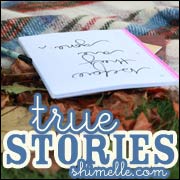 Writing Letters
I'm going to share some of the short letters I've
written tonight thanks to inspiration from not
only the prompt, but other True Stories members.
Dear CraftROBO,
I fell in love with you when I first saw you and still love you today. You are amazing in what you can do. I don't love you though when you are temperamental and insist on taking the paper in skewiff. If I promise to use you more often, will you please work as you should and not make me waste precious paper?
Your ever loving, if not at times exasperated owner x
Dear laptop,
Thank you for being there for me and for looking after my on-line friends that live inside you. I'm really sorry I've dropped you and for breaking your original adapter. You're amazing. Please stay that way.
Love ya my friend x
Dear poorly leg,
Why did you choose to go bad? Why won't you get better? You made me miss the Summer. I had plans to enjoy myself and get out with my camera, but you stopped that.. I'm over you now!
S
Dear Social,
I'm already living on next to nothing. How do you think I can give you more? It's your fault I owe you anyway. If you'd pulled your finger out before, we wouldn't be in this situation.
Take note! I have nothing left to give.
Yours,
A very frustrated Job Seeker