Thanks to everyone involved in this blog hop encouraging us to look at what we are thankful for. Something that gets overlooked way too often.

So, I sat down with my drink and started the hop.


1) I'm thankful I have my Mum. She's been amazing all these years and especially so when any of us need help. Thank you for being you and for being there for me Mum. Love you xx
2) I'm thankful I have a roof over my head and food in my cupboard/fridge/freezer. I know too many people don't have and that I'm one of the lucky ones.
Much Ado About Nothing
3) I'm thankful for the power of the internet. With it, the world's a much smaller place and I've got great friends all over the globe.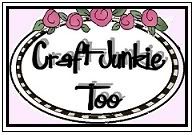 4) I'm thankful for the nurses that come in up to three times a week to dress my leg. One day, they won't be needed, but they've been coming in for several weeks so far and are cheery, friendly and a lovely bunch of ladies.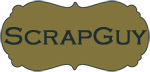 5) I'm thankful that I had chance to sit with my Nan before she died listening to her telling the same war stories time and time again. Was ok the first few times, but little did I know that when I heard them for the umpteenth time, it was helping to engrave them in my memory for when I started scrapbooking. I must get them out of my head and onto paper now.
LITTLE PAPER SPRINKLES
6) I'm thankful I have family around me. We're not in contact loads, but we know that we're there if any of us need help.
7) I'm thankful for my laptop table. Leg's aching today and this table means that I can sit on the sofa with my leg up and still be connected to you guys.
8) I'm thankful for all of my life's experiences. The good, the bad and the downright ugly. They've all helped me to be the person I am today.
9) I'm thankful I can hear music being played, birds singing, my friends and family when they talk to me, life going on around me.
10) I'm thankful for the changing seasons reminding me that life goes on. When the trees seem bare, I know it won't be long before they'll pick themselves up and be in full bloom again.
11) My last stop on this Blog Hop, so my last chance to be thankful. I've trawled my brain to try to find a thanks worthy of the last place. But nothing seemed enough. So, my last thanks is to all of you, my blog followers and readers. Without you, this blog would be a place where I come to alone. A place where I put my craft and other stuff and would serve only as a reference library for me. Thank you all so much for coming to visit and for the time you take to leave comments. You will never know how much you keep me inspired and the encouragement you give is second to none.