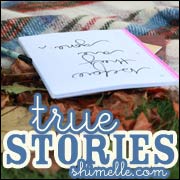 The Reference Section
I tend to use the word 'Awesome' quite a bit
and even have two lay-outs titled with it!
Here's one of them
I wonder what word(s) could I have used instead of Awesome?
I checked an
on-line Thesaurus
and here's what I found:
astonishing, awe-inspiring, beautiful, breathtaking,
grand, impressive, magnificent, majestic, mind-blowing,
over-whelming, striking, stunning, wonderful, wondrous
So, if I were to write a piece of journalling to
accompany this here's what I might say:
This was the breathtaking view that met us as we walked
up to Warwick Castle. It looked stunning as it stood there
in the glorious sun. With the blue sky hovering above.
Such a grand building it was almost overwhelmingly
impressive. A wonderful, magnificent, mind-blowing
image that will remain etched in my memory forever.
And no 'Awesome' in there at all.