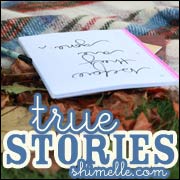 Inspiration Everywhere
Auction Sale
For Sale: one delicious afternoon of baking. All ingredients and equipment supplied. Bring an air-tight container if you want to take something home. Come and make your choice of fairy buns, biscuits and scones. A taste sensation not to be missed. Limited places, buy early.
Film Trailer
This holiday season watch the epic travels of a mother and daughter as they cruise around Somerset. Watch the sweets foam, bubble and explode, the cheese being moulded and the sun setting over the sea. Miss it and miss out.
An Alien Experience
Help! You'll never believe what I can see? Alien life form in funny shaped tin cans travelling on a hard black thing. There's weird lollipops that flash and these cans are stopping by them, but no-one's trying them. Wonder what flavours they are? I'm trying to stop these creatures to ask where I am, but they seem in too much of a hurry and don't even notice me. Do you think they miss out by speeding around and don't see what's around them?
I remember my Great-Grandad telling me to look out for lots of the green places he saw when he came here, but all I can see are tiny boxes that these creatures go in and out of. The bigger boxes are strange because every creature that goes in, comes out with a metal thing on wheels full of stuff that they put in their cans. Do you think they're robbing the boxes? Maybe we need to send down our police forces to sort them out.
If this place has changed so much since my Great-Grandad visited, remind me to tell my Great-Grandchildren not to come here as it's too strange.
I-Tunes
The Best That Love Can Be by Russell Watson
This is a song that makes me feel nostalgic and all too often shed a tear too. I first heard this earlier this year when I'd been told by David that he definitely did not want me. The song is all about when love dies and keeping memories.
"When the heart is cold, together we're alone" "it's hard to carry on, going through the motions when there's nothing there".
"Take the past and hold it like a photograph" is like a knife plunging in my heart knowing that David didn't want any photographs of our time together. Our holidays, our days out, our lives, our wedding. He shoved them in a box for me to take. It hurt knowing that he was erasing all trace of me from his life.
"The Best That Love Can Be"? It's surprising how quickly it can change.