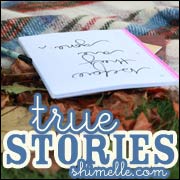 A Language All Your Own
Craft Speak


LO - Lay-Out (Single scrapbook page)
DLO - Double Lay-Out (Double scrapbook page)
CJ - Circle Journal
CC - Cyber Crop (On-line craft session with classes/challenges)
ROBO - CraftROBO (Electronic cutting machine)
BIA - Bind-It-All
CRICKET - Cricut (Electronic cutting machine)
BS - Big Shot (Manual cutting machine)
CAD - Crop-A-Dile (Eyelet setter)
UKS - UKScrappers (Craft forum)
FOTW - Font Of The Week (on UKS)
LSNED - Learn Something New Every Day (On-line September course by Shimelle)
JYC - Journal Your Christmas (On-line December course by Shimelle)
CS - Cardstock
PP - Patterned Paper
STASH - Collective term for your craft supplies
CROP - Group of crafters getting together to craft
EMBELLIES - Collective term for embellishments
GS - Glue Stick
DST - Double-Sided Tape
ALLY PALLY - Abbreviation for the Big Stamp and Scrapbook Show at Alexander Palace twice a year
CANDY - Usually used to denote a give-away on a blog
ATC - Artist Trading Card
Designers / Manufacturers


TH - Tim Holtz
MME - My Mind's Eye
ATDML - A Trip Down Memory Lane
AMM - All My Memories
AC - American Crafts
BG - Basic Grey
WRMK - We Are Memory Keepers
MAMBI - Me And My Big Ideas
DCWV - Die Cuts With A View
HOTP - Hot Off The Press
Forum Abbreviations For Family
OH - Other Half
DH - Dear/Dearest/Darling Husband
DW - Dear/Dearest/Darling Wife
DD(1, 2, 3) - Dear/Dearest/Darling Daughter (1st, 2nd, 3rd one)
DS(1, 2, 3) - Dear/Dearest/Darling Son (1st, 2nd, 3rd one)
DGD(1, 2, 3) - Dear/Dearest/Darling Granddaughter (1st, 2nd, 3rd one)
DGS(1, 2, 3) - Dear/Dearest/Darling Grandson (1st, 2nd, 3rd one)
MIL - Mother-In-Law
FIL - Father In-Law
Teen Speak (in Texts, E-Mails, On-Line Chat, In Real Life Chats)
ROFL - Rolling On The Floor Laughing
LOL - Laughing Out Loud/Lots Of Love
BRB - Be Right Back
TTYL - Talk To You Later
IM - Instant Messenger
Ur - Your/You Are
MOS - Mum Over Shoulder
L8(r) - Late(r)
Txt - Text
Kwl - Cool
Ppl/Peeps - People
Lyk - Like
Taken - In a relationship
Legal - Girls old enough to have sex
Down for whatever - Relationship status
M8 - Mate
Defo/Devo - Definitely
BFF - Best Friend Forever
Big Up - Praise.Congratulate
Dry - Tedious/Dull
Soz - Sorry
TWOC - Taken Without Consent
Chillin' - Relaxing
Chillaxin' - Cross between chilling and relaxing
H8 - Hate
OMG - Oh My Gosh
Tight - In a close relationship
Sick/Ill - Cool or awesome
'Sup - What's up with you
Y'alright? - How are you?
CYL - See You Later
IMHO - In My Honest/Humble Opinion
SOZ - Sorry
TFS - Thanks For Sharing
Thx - Thanks
TTFN - Bye (Ta Ta) For Now
IYKWIM - If You Know What I Mean?
Other abbreviations making their way into my language are
FB - Facebook
FV - Farmville
And there's loads more for all of these categories!!
How many more do you know?