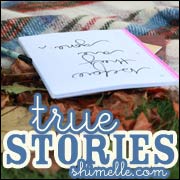 Firstly, if you haven't seen Part 1 you need to go here
before you read any further. Don't forget to come back.
The Questions
What do you remember us doing during the days?
What do you remember about the rabbits?
What is your best memory from the holiday?
What other memories do you have from it?
My sister's answers:
Sleeping til probably midday (not making breakfast)).
Other than that, I think we sat in Skyline drinking coffee, eating cake and watching any afternoon stage entertainment - we saw a great one doing the diablo which I think we have pics of.
Not sure what else we did! Did we get a bus to Skegness or Fantasy Island at Ingoldmells one day? Ah - did we go to the animal place at Skegness? (I know I went there with someone) *Jo, I don't remember going there, but that's not to say we didn't!
'Chasing' them down the pathway to the chalet to get a photo but them keep running away. Me repeating "I can't believe there are rabbits here, I
have
to get a photo!"
Knowing that we had such a laugh from the moment we booked it and looking forward to what we'd get up to, to being there and laughing/singing into our sleep, then coming home with great memories of it which we remembered well with the pics we put up on the side of our kitchen cabinet in the house at Ely.
Making it to breakfast on the last day (I think it was), but having a laugh with the (rather lovely!) waiter about our late nights/non breakfast.
Being nervous/shy about standing on the chairs to dance but really enjoying it when I did. Doing the 'this is how the dancers do their 'spiritual' poses on the stage at Spring Harvest' whilst standing on one of those chairs - which was really only funny at the time!

Not being allowed to take the very pretty colourful bottle from the club, not even to make it into a candlestick (bad doormen!). *And thanks to my sister's memory, I've been told that the bar was American themed, not Irish. I blame my memory on the drink!!

Having our eyebrows done and you having your hair done for your birthday with those little clips that were oh-so-trendy at the time! * Thanks for that Jo, I'd hoped that was well forgotten, but oh how wrong was I? LOL

Managing to sneak into the other room and put birthday banners and balloons up for you. * Thanks heeps for that. It meant a lot to me :D
Gosh, most of my memories are from drinking/being in the club!!
Oh my.
So, she's just confirmed what I thought and between us, we've ruined our reputation overnight. Turns out we were two ladies on holiday, who eyed up the waiter, slept all morning, drank loads, danced on the furniture, argued with the bouncers and chased rabbits. Sounds like the perfect holiday don't you think?