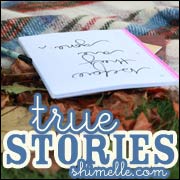 A Group Effort
I've sent my sister the following four questions about a holiday we both went on eleven years ago and hope that she'll answer them.
What do you remember us doing during the days?
What do you remember about the rabbits?
What is your best memory from the holiday?
What other memories do you have from it?
Here are my answers/memories to the same questions:
As we went to the Irish bar every night, we weren't about too early. We were there half-board and hardly knew breakfast time!!
When we did get up, I remember us going to Fantasy Land one day, playing on the 2p machines and messing about in the photo booth. What did happen to those piccies? We found a market and I bought a swimming cozzie. I think it was bright orange. I had visions of me taking up swimming again once I got home, but it was either sold at a car boot sale or given to charity a few years later!
I really can't remember what else we did in the day time. Did we sleep through most of them?
Oh yes, those poor defenceless rabbits. I think it was the night of my birthday. Surprise, surprise we'd been to the Irish bar and had quite a bit to drink. Staggering to our chalet we spotted some cute rabbits on the green outside our door. You were determined to get some photos, so spent a few minutes chasing them around. It was so funny watching you and I've sometimes wondered what others thought if they saw you too.
My best memory from the holiday? I have two. One was waking up on the day of my birthday to find that you'd managed to put up banners and balloons during the night without me knowing.
My other favourite memory is the night of my birthday. We went to the Irish bar (as we did every night) and drank quite a bit. I don't even know what we were drinking, but the bottles were very colourful. We danced on the tables, one of us asked the DJ for a song and the whole night was amazing.
I remember missing breakfast apart from two mornings. Our jaunts to the coffee bar in the centre of the Skyline. Having bread and marmite in the chalet - we could
not
live a week without it. The tiny bathroom at the end of our hall. Lots of laughter, lots of drinks, lots of fun, lots of freedom.