Did you see
this post
? If so, you'll know what this one is all about.
I also got to choose my kit and went with The Village Fete.
My postie buzzed up to me this morning to tell me he had a parcel for me. There was only one thing I was expecting, so I quickly buzzed him in so he could bring it up for me. My postie's really good like that (but then it is only one flight of stairs).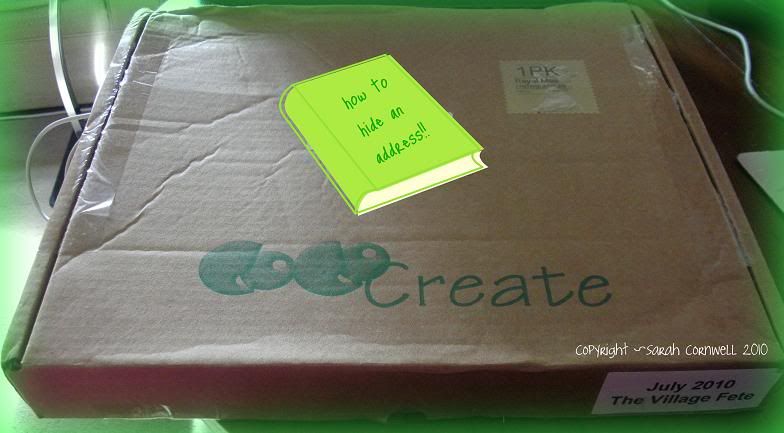 Once I'd got the box safely inside, I sat down in eager anticipation and opened the box which revealed:
a congratulations letter
a page telling me all about them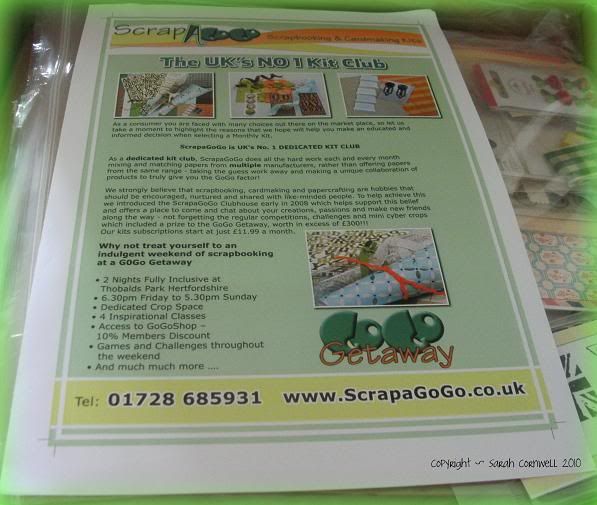 and 2 bags full of yummy scrunmy goodies plus a gorgeous union jack stamp set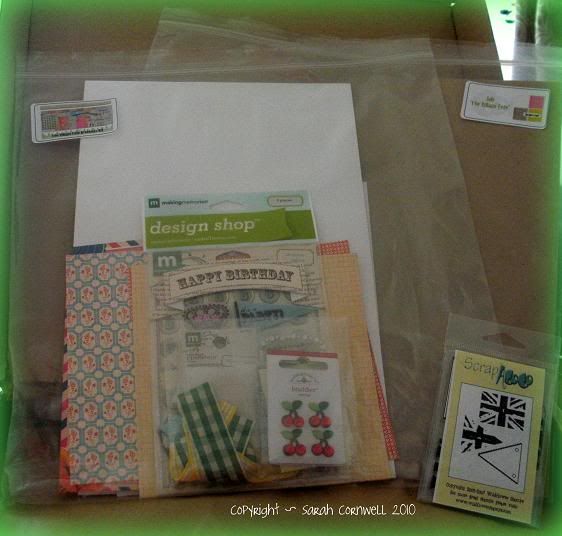 The contents of these bags are:
loads of different sized and shaped cards and envelopes
4 sheets of 12x12 cardstock
and a whole host of 6x6 papers and embellishments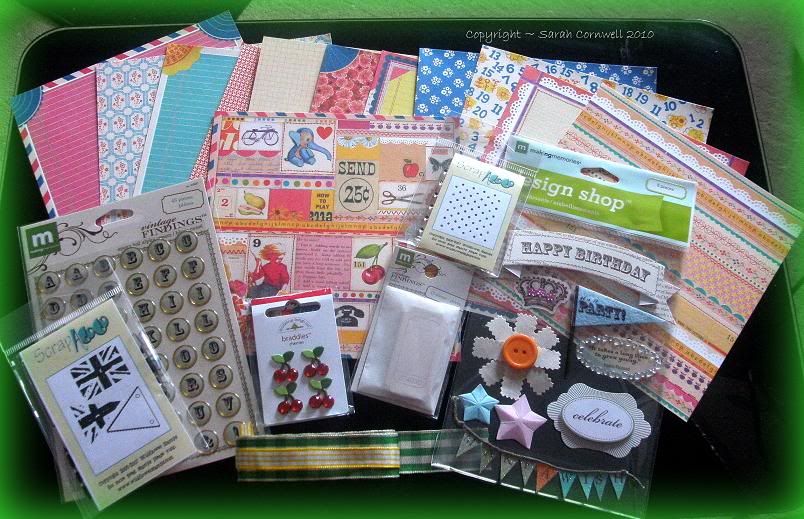 I looked in the bottom of the box to see some brown paper.
Thinking it was there as padding, I was about to discard it,
until I realised the box still had some weight in it.
Close inspection needed I think and .....
..... wowzers, here's what I found: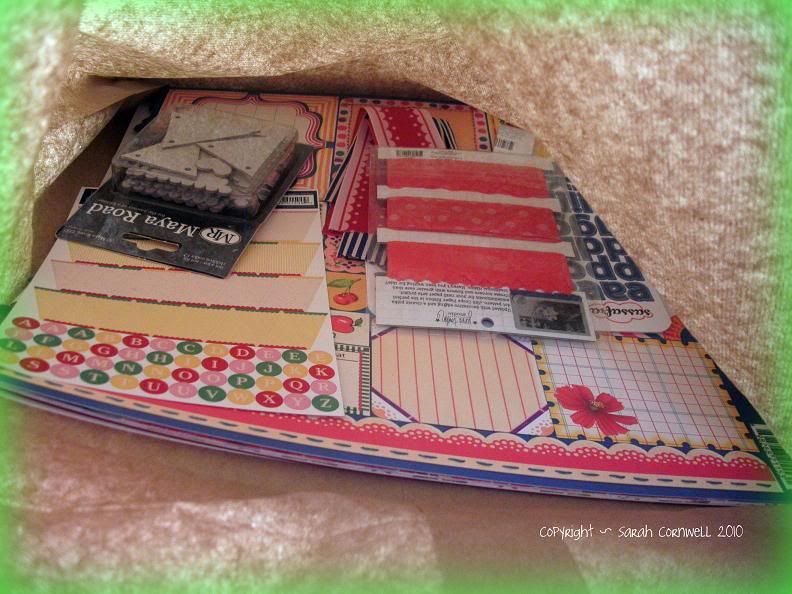 Want to see what it all is? Yep, I did too, so here you go:
12x12 cardstock, patterned card and a couple of 12x12 papers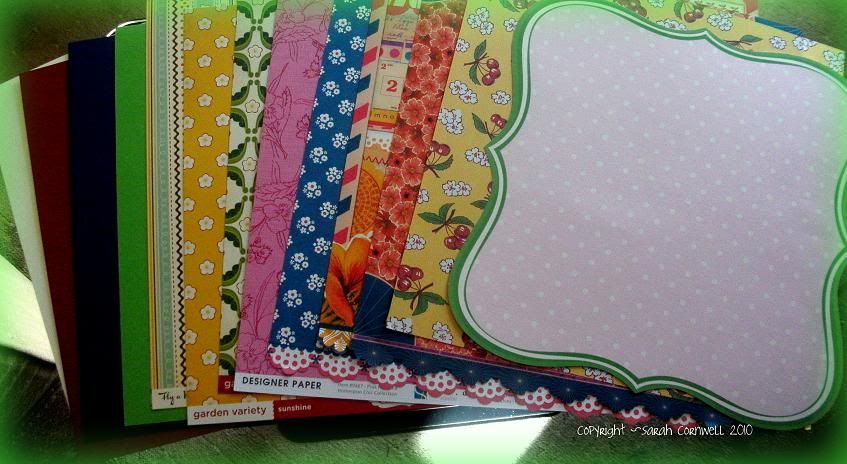 (a lot of the patterned card is double sided, so here's the reverse)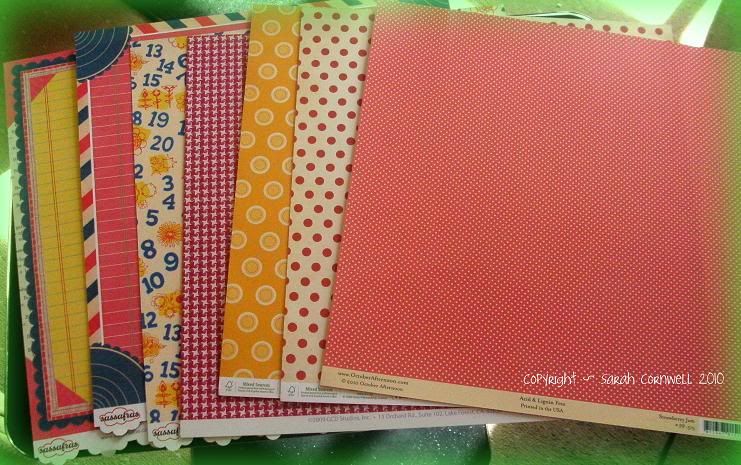 a 12x12 sheet of journalling tags
and glittered alphas, bunting stickers,
bunting chipboard and ribbons.
Once I'd stopped oggling and stronking them all,
I had an empty box that needed re-filling
Would you believe I found something else once I'd packed it all away? No, neither did I, but I found these 2 sweet strawberry brads on my table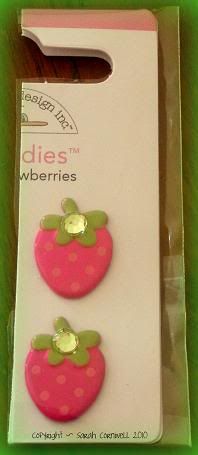 Unless something's fallen on the floor
(quick check) that's everything.
I still can't believe how lucky I am today.
for the blog giveaway and for making me a winner
and putting a smile on my face
Love, Sarah C xx