Q10 - Name (up to) 5 movies that inspire you creatively
My instant thought on this was to go with Pretty In Pink as several of my LOs nowadays are girlie, pretty and pink. But then a lightbulb came on and Forrest Gump entered the building.
Why Forrest Gump?!? Well, to be honest, I don't really think about films inspiring me creatively, but when I look at my crafting when it's finished, it loos rather simple and easy on the surface. Underneath it though, it's probably taken me a few hours to make and there's usually more to it than meets the eye.
The LO I've done for this question has one sheet of patterned paper, a few typed words and Forrest Gump sitting on the bench. Easy and simple yeah? No! It took me an hour to make the image transparent as I don't have the full scrapbook programme and another hour of placing, moving and re-sizing all the elements.
But I love the end result and that's all that matters.
the image I got from Googling and gave a transparent background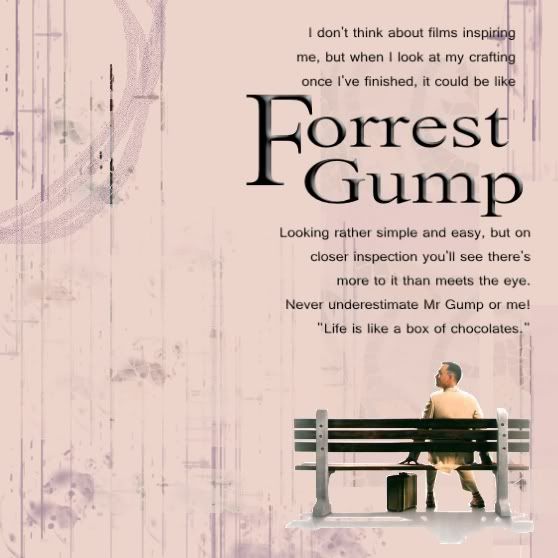 Love, Sarah xoxo