If you haven't already realised, I started digi scrapping in January 2011. It's now only August 2011, so I've not been digi scrapping long. I started with Serif's Scrapbook Artist (Compact), moved on to Serif's Craft Artist (also Compact) and in the Summer of 2011, I was really lucky to be gifted Serif's Craft Artist Professional. If you're reading this you lovely person, thank you from the bottom of my heart.
While I loved playing with the compact versions, I hadn't realised how much I was missing out on. Yet, as I thought I would never get a full version, I consoled myself with what I had.
So far, I've used mainly free kits and things I've found on the net together with digital stamps. I'll post a link to sites of free items I've used on
this page.
In doing digi scrapping, I have largely taught myself and learnt along the way (with mistakes I can tell you, thank goodness for CTRL+Z!!). And I'm going to share some of the things I have learnt with you all in case you didn't know or forgot. So, here goes nothing.
Sarah's "ooh can I really do that?" and "oh dear, where's CTRL+Z?"
If you're doing a square LO and are likely to be sending it off to be printed, I've found that you need to have the page larger than the finished print. I used DS Color Labs and needed to upload 12x12 LOs to have them printed as 8x8's.
Double check the size of your embellishments - have you ever seen a 2" staple IRL on a LO? No, me neither!
If you want to make sure that your journalling (eg) will be readable once printed, have a look at your work in the size it'll be once printed. Once I've done my LO and saved it as a 12x12 JPeg, I then use page re-size to re-size at 6x6/8x8. That way I can see what size things will be once printed.
Never be afraid of trying something. That's what CTRL+Z is there for as much as anything - to undo what doesn't work.
Just because it doesn't work the first time you try, doesn't mean it won't work. It probably means you haven't worked out how yet. yep, lots of working, but worth it in the end lol.
Shading and depth can add interest, but too much can look ridiculous. Believe me, I've been there and still wear the t-shirt occasionally.
If you get some of your digi page done and like what you've done, you can always save that and then save again under a new file name so that you can try new things without having to CTRL+Z several times to get your original back.
Don't forget you can re-colour if you don't have the exact colour you want. But, not everything colours exactly as you want. It all depends on the colour of the item in the first place. I've found that some will work, others won't.
Don't be afraid to mix kits. Re-colouring may help if colours clash.
If you have a sheet of alphabet letters you want to use, cutting out one letter somehow automatically cuts the rest out too, so you end up with individual letters. You can then delete the ones you don't want and make copies of the ones you need more than one of. I know it works in CA, can't vouch for DSA or any other programme though.
It's easy to make a photograph B&W or sepia in a scrapbook programme - just press the black or brown re-colouring programme usually works if you don't have the full version. Why not experiment with other colours and create your own Andy Warhol look?
You can make use Photoshop brushes with Serif's DSA and CA. Tutorial and links to everything you need are the last things on my list of freebies page here.
Check and double check your spelling, punctuation and capital letters. I find that if I use enter to continue my journalling on another line, it automatically puts a capital letter at the start of that line. This isn't needed if that word is in the middle of a sentence meaning I have to go and change it. So, check and double check.
Digi programmes are great for making other items not just scrapbook pages. How about making a digi card that you can print and leave as it is or make into a hybrid card? And there's loads more. Check out your programme and see what it can do for you.
If all else fails, walk away, get a drink and try again with a fresh mind.
If walking away and trying again fails - repeat after me "CTRL+Z is my friend".
And if that doesn't help? Either look at the help page and/or ask someone for help.
You can do text in shapes. Here's what you have to do. Have a play and see what shaped text you can do.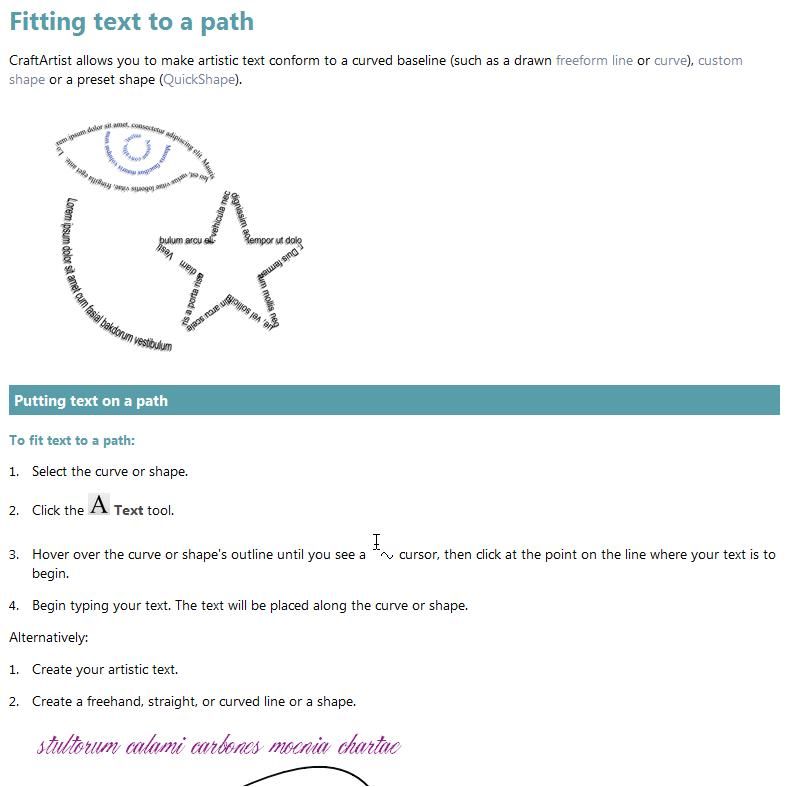 Hope all this makes sense. It's what I've picked up from others and taught myself, so feel free to shout is something doesn't make sense to you.
Above all, have fun. We are all learning, just some people are learning more complex things than us at the moment. Doesn't mean they are any cleverer, it most probably means they have either been digi scrapping longer, have more time to learn or just pick things up easier. As long as you love what you do and like (if not love) the items you create, then it can never be wrong, can it?